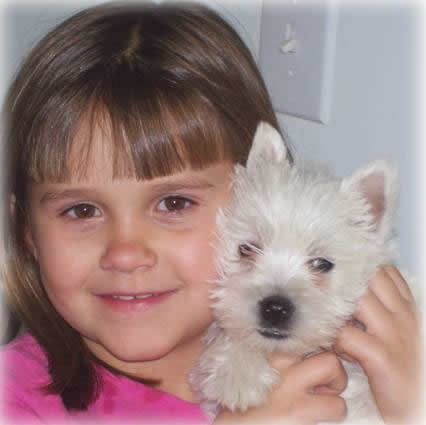 WHAT WOULD I DO WITHOUT YOU,
MY LOYAL AND PRECIOUS FRIEND?
PART MISCHIEF, BUT ALL BLESSING,
AND FAITHFUL TO THE END!!
PLEASE NOTE: SHIPPING IS CURRENTLY ON A VERY LIMITED BASIS DUE TO COVID-19. WE ARE STILL ABLE TO DO OUR FLIGHT NANNY SERVICE. IF YOU HAVE ANY QUESTIONS ABOUT THE ALTERNATIVES PLEASE EMAIL: contracts@ARROWHEADACRESWESTIES.COM
We here at Arrowhead Acres have had nothing but success stories concerning shipping our puppies. Even in cases of delays, rerouting etc. our babies have arrived fed, watered and for the most part clean and happy.
The puppy buyer is responsible for all charges associated with shipping and flight nanny. These charges include airfare, airline animal in cabin fees, health certificate and the the fee for the flight nanny herself.
All flights originate from Raleigh/Durham International Airport (RDU). American Airlines is the only airline currently shipping pets but they have strict temperature restrictions and flights are very limited. Please contact us for more details.
We make the flight arrangements and handle on the details. We will need the name, address and phone number of the person picking up the puppy if different than the buyer. Before a puppy is shipped or flight nannied we provide the buyer with a flight itinerary and airway bill or confirmation number. The buyer will need this number and picture identification to pick up the puppy. The area that the puppy is picked up at the buyer's airport will differ according to arrival times, weather etc. You will be instructed on where to meet or pick up.
We provide a service of meeting new puppy buyers at the Raleigh/Durham Airport if it is decided that you would rather fly in, pick up the puppy and fly back home on the same day. The puppy does have to be 8 weeks old and will fit in a soft sided pet carrier under the seat. Most airlines do not require a health certificate or other documentation for puppies flying in the passenger cabin but please check with your airline of choice. This is provided for $100.00. If a health certificate is required for the airline you choose, that charge will be an additional $50.00
We also provide a personal delivery service also. Our puppies are generally delivered anywhere within a 400 mile radius from our location. Our normal rate is $50.00 per hour, round trip. We love meeting all of our future Arrowhead Acres Westies families in person.
Our puppies have been hand delivered as far North as Buffalo, NY., as far South as Miami, Fl., as far West as Wyoming and as far South West as Dallas, TX. We can deliver anywhere in the US if we have enough puppies going in that general direction to cover the cost for a motel or campground and other expenses. We have a modified travel van that is climate controlled and provides a safe, comfortable place for us to transport multiple puppies at once. This is a service we provide. Even if we have 2 puppies getting off at the same stop the price is the same for each individual owner. If you fly with 20 people on a plane or travel on a bus and get off at the same stop the charge is the same for everyone on board. This service we provide works exactly the same way. We get some perks with our delivery service. We get to see the US and meet some of the most amazing people and the new owners of our Westies, adults and puppies. If you are interested in us delivering your new Arrowhead Acres Westies puppy to your town or meeting you half way, let us know.