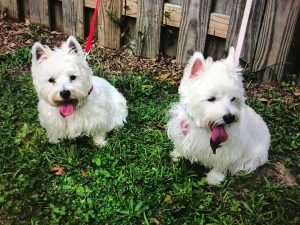 For Details Contact Cindy
252-230-7739
"Skylar"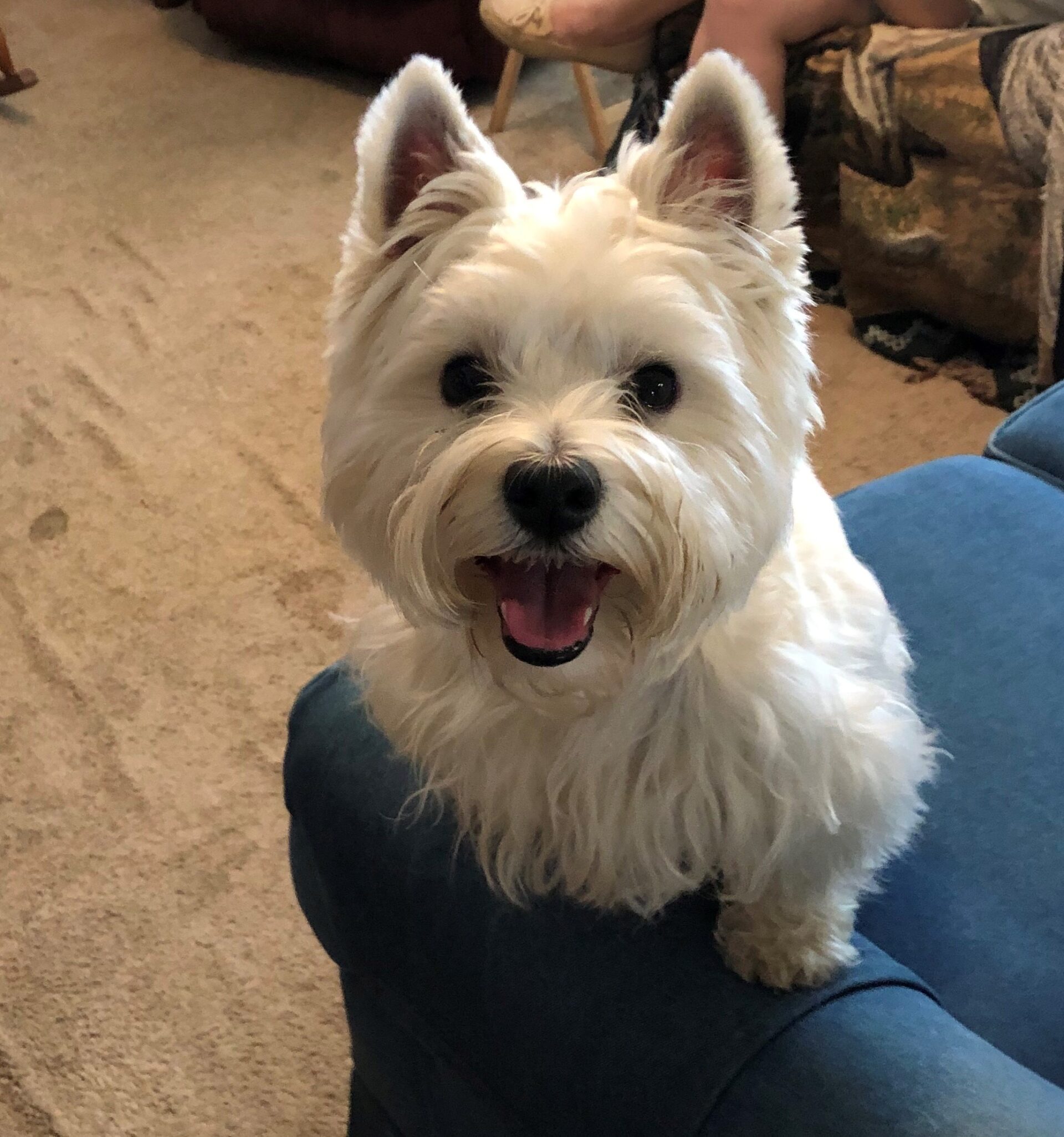 Skylar (in pink) loves to be held and cuddled. She loves going for walks and rolling in the grass.
She doesn't like taking pills of any kind.
Skylar is a wonderful companion and will take all the attention you will give her.
Information:
Two affectionate and fun loving Westies. They are sisters and lived with their owner since they left the breeder.
Sadly, their elderly owner is no longer able to care for them.
Both dogs are 15-16 pounds. They have been royally cared for all of their lives with regular check ups, vaccines and teeth cleanings.
They have also been groomed consistently.
The girls have never been around children and rarely around other dogs- they have not been socialized.
Both Skykar and MacKenzie are potty trained. They walk well on leashes but could improve with training.
They respond well to directions and behave well. They LOVE people and love to be with people.
We would love to see them go to a home where someone is at home to give them love and attention like they're used to.